Greetings friends. I hope this entry finds you well, in body and spirit. I'm doing quite well, thank you. Fall has arrived, and I'm very happy about it. Most days are still in the upper 90s, but the morning's and evening's are so dusky and crisp, and I'm loving them. But I'm not here to talk about the weather (*again), I'm here to talk about books–my other favorite topic of discussion. It's about that time when readers all over the world start to rummage around, and squirrel up some juicy reads for the remainder of the year. And since we are all eternally, foraging for good books to add to our lists, I thought it would be fun to share a few books that you may not have heard of before. In the book world there are many books circulated that nearly everyone has read, or has plans to read. But there is a vast library of hidden gems out there, and maybe your new favorite book is still waiting for you to find it. Today, I'm sharing a few books that you may not have heard of, that I really enjoyed, and that you might enjoy as well.
The Dark Lord of Derkholm, by Dianna Wynne Jones (Middle-Grade Fantasy)
I've mentioned Dianna Wynne Jones on my blog many times before, since she is one of my favorite authors. But apart from Howl's Moving Castle, not many of her other books get much attention, which is a shame because she's written a lot of books. One book that I truly adored was, The Dark Lord of Derkholm. This is a fantasy book, with a premise that's almost too convoluted to describe. It takes place in the same universe as all her other works–which consist of many different worlds. In this novel, there is an event which takes place each year, where those from across the worlds can take part in a Pilgrim Party–an all expenses paid trip to a neighboring world where "pilgrims" a.k.a. "tourists" can take part in a rehearsed adventure. These so-called pilgrims get to defeat dark lords, and dragons, and experience a "real" adventure. And for this year's event, Derk, and his eccentric family are chosen to host it. We follow our main characters as they endeavor to put on the show of a lifetime, and create a convincing experience for the good paying tourists. The book is hilarious and completely enthralling.
The Tenant of Wildfell Hall, by Anne Brontë (Classic Literature)
We are all familiar with the Brontë sisters, and their widely acclaimed books, Jane Eyre, and Wuthering Heights–but you don't often hear about the third sister, Anne. If you haven't heard about this book, I'd just like to say that in my humble opinion, the The Tenant of Wildfell Hall, far surpasses the two aforementioned, both in plot and writing style. Wildfell Hall, centers around a reclusive young woman, and her son, and their mysterious past. When a young gentlemen takes a liking to the woman, he makes it his goal to befriend her, and find the truth about the unfortunate events that lead her to the quiet, secluded cliff-side town. This is one of the most honest, and poignant works of fiction from the 18th century, I've ever read.
Blur, by Steven James (YA Thriller)
Occasionally, I like to pick up a story in the thriller, or paranormal genre. I read this book on a whim, when I wanted something gripping and dark, and I was pleasantly surprised by the story. It takes place in a small, quiet town in Wisconsin, where the body of a teen girl is discovered. The death is ruled an accident, but the main character Daniel, soon comes to believe that may not be true after all. He tries to get to the bottom of the case, while strange and unexplainable things begin to happen in his personal life. For anyone interested in a chilling, and mysterious story you might want to pick this book up. Oh, and Blur, is the first book in a trilogy, but I didn't really like the other two books as much as I liked the first.
The Forest of Wool and Steel, by Natsu Miyashita (Contemporary, Slice of Life)
This year I've been delving into some Japanese Fiction. I decided to pick up The Forest of Wool and Steel, and the title is what initially drew me to this story, but I then stayed for the characters. This story is about a young piano tuner, apprenticing at a piano shop in a small mountain village. The main character Tomura, was someone I really related to in many ways. The book managed to make the challenges and difficulties he faced while pursuing his dream, somehow feel like my own struggles in life. This is a heartwarming and true to life story about a young man forging a path for himself, while walking in the footsteps of great teachers.
The Blue Castle, by L.M. Montgomery (Classic Literature)
As a self-professed member of the Lucy-Maud-Montgomery-Fan-Club, you can imagine my surprise when I found this book, while doing some online book shopping. I knew Miss Montgomery wrote other books besides her famous Anne series, but somehow, The Blue Castle slipped by my radar. As soon as I read the title, I immediately, ordered the book. I might be the only one living in ignorance of this book, but in case you too have not heard of it, don't worry, I just fixed that problem. It was interesting to read a more modern book by L.M. Montgomery, and a story very unlike that of Anne of Green Gables, or Emily of New Moon. Our main character, Valency, is only months away from turning thirty when she receives shocking information that spurs her to break free from her overbearing, and stifling family. Much to the chagrin of several aunts, uncles, and cousins, Valency casts public opinion aside, as she chooses to live the life of her dreams. This is probably my favorite read of the year, and is one of those books I know I'm going to want to read over and over again. So if you're in the market for something humorous, uplifting, and heartfelt, I think this is just the book you're looking for.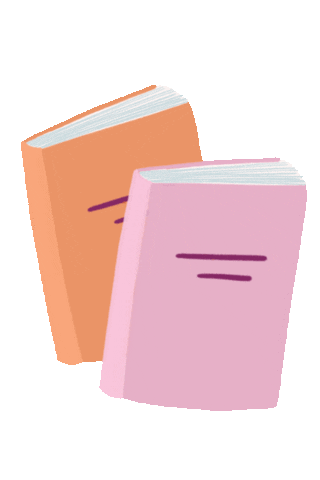 Thus concludes my list of lesser-known masterpieces. Searching for hidden gems in the book world is one of my favorite hobbies, and something I intentionally seek out. The mainstream book market dominates nearly all of social media, yet when you take the time to find books outside of that realm, you may be pleasantly surprised by the treasures that are out there.
Tell me, have you heard of any of these books before? What are some of your favorite lesser-known reads? Let me know, I'd love to hear from you!
Thanks for reading,
Lady S